Grand Opening Ceremony of 2015
Grand opening ceremony of 2015 fall semester for international students was held in lecture hall of Building 3. Vice President Luo Xueke attended it and delivered a speech. More than 130 persons including director of Academic Affairs Wang Jingzhong, dean of Economics and Management Department Liu Yongxiang, secretary of Architecture and Art Department Zhang Bo, director of International Office Xiong Jiaquan and all new international students in 2015 fall semester attended the ceremony.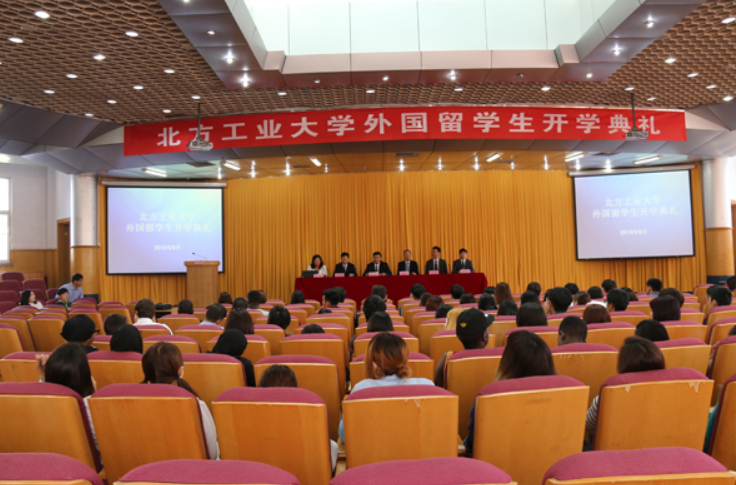 On behalf of whole school, vice President Luo Xueke gave a warm welcome to new international students, introduced its history, discipline superiority, international cooperation, learning and living environment, scholarship for international students and achievements in education for international students in our school. He encouraged students to overcome difficulties, get used to their school life as soon as possible, try to learn Chinese and specialized courses, deeply understand Chinese culture in order to make their due contribution for economic and trade cooperation and cultural exchanges between countries in the future.

Being teachers' representative, teacher of Architecture and Art Department An Ping gave a speech. He introduced teaching environment and teachers of the department, shared situation and achievements of architecture major taught in English in recent years, and finally gave requirements and suggestions to new international students.

On behalf of international students, Aoki Hiroto and Jung Jaeyeon respectively gave a speech. Deputy director of International Office Xu Mei gave a laws and regulations preach and safety education for new international students.

Our school admitted 171 long-term foreign students in 2015 fall semester. There are 413 foreign students from 49 countries such as South Korea, Japan, Mongolia, Kazakhstan, Turkmenistan, the Czech Republic, Germany, the United States, Venezuela, Cameroon, Zimbabwe studying in school, of which 310 students get degree education.