School of Architecture Design Works Included In the Exhibition in Beijing Design Week
On 27th September 2014, the grand opening of the 5th Beijing design week, architectural engineering college teachers and students design work for the first time included In the Exhibition in Beijing Design Week, and was invited to design week exhibition - "new dashing street exhibition City Interface (City Interface)", get consistent high praise.
Selected works of theme of "citizen", directed by associate professor, associate professor of Fu Fan Yang Xing, for landscape architecture graduate and undergraduate students. Works with creative color cylinder form shows the Beijing old city street people and things of life. Exhibition rich in content and form is unique, get the GuangMing daily, the official webs special report.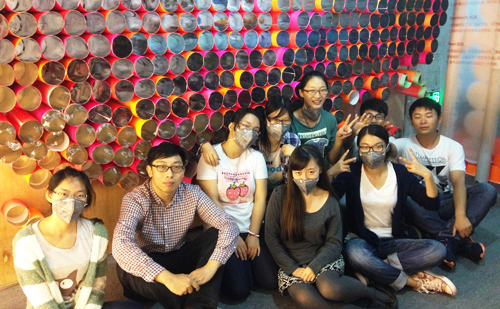 Beijing design week activities held annually, pooling design talent to hold exhibitions and theme activities during the eleventh, the ministry of education jointly by the Beijing municipal government, ministry of science and technology, ministry of culture, the exhibition site is located in the front door on the west the riverside alley no. 188, is the main exhibition hall of Beijing design week.